Simple LED Controller (Common Anode) Board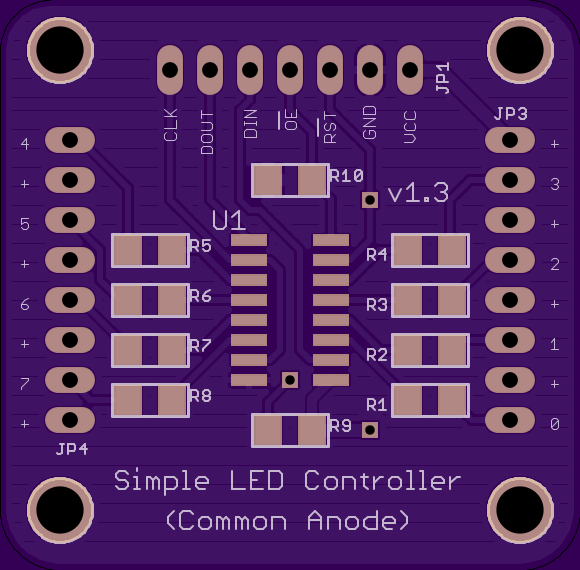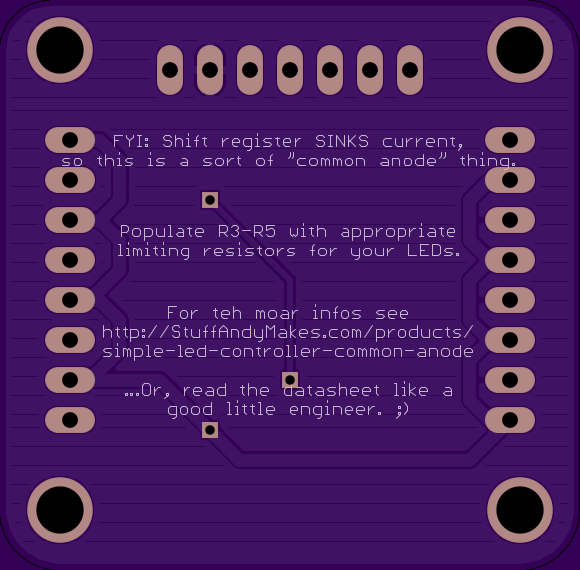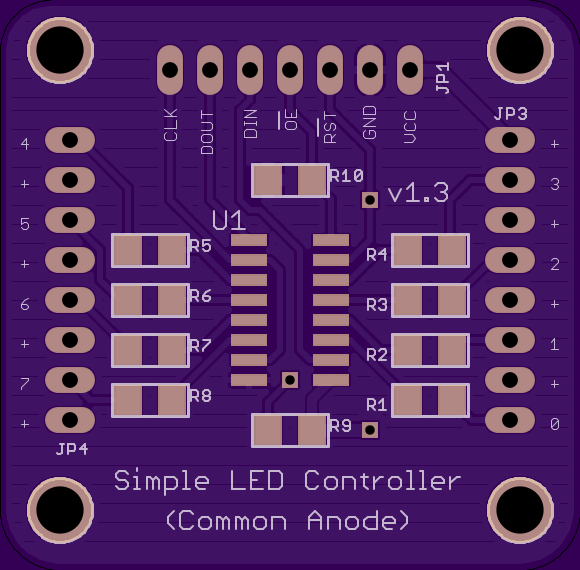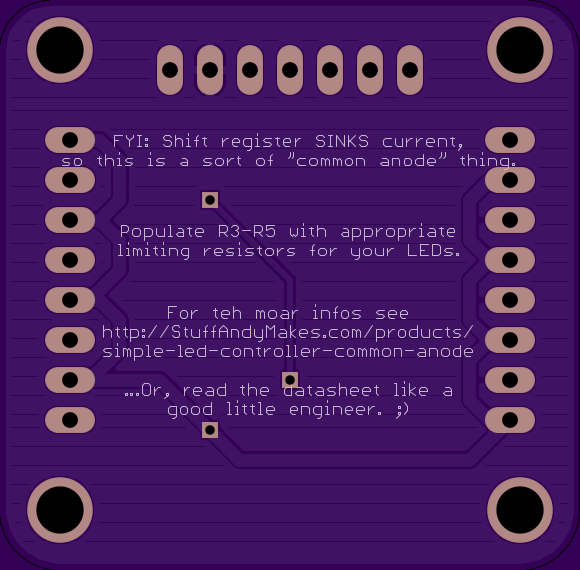 Simple LED Controller (Common Anode) Board
You have this control panel thing and you over-committed yourself again by designing it to use, like, 8 LEDs, some of which need to blink and blah blah blah. What were you thinking? "LEDs ARE AWESOME!!!" is what you were thinking!
This product SKU is the PCB ONLY, no chip or resistors or headers or anything. Fully assembled part coming soon.
Now, how to easily control them with your microcontroller thing? Two words:
Shift. Register.
Or... This. Thing.
This little circuit board makes it quick and simple to control up to 8 LEDs with a nice little shift register (NXP NPIC6C596A) and SMD resistors of your choosing (appropriate for your LEDs). Give it 3.3V or 5V on VCC, ground on GND, some other things on the other lines and use the code in the example here. BlinkenLEDs. Yum.
Here is an example of how to use it with a Freescale FRDM-KL25Z ARM-based mbed board:
Here's the same thing written for an Arduino: